Thanksgiving - Thursday November 22nd 2018
Thanksgiving is celebrated on the fourth Thursday of November. It has officially been an annual tradition since 1863, when, during the Civil War, President Abraham Lincoln proclaimed a national day "Thanksgiving and Praise to our beneficent father who dwelleth in the Heavens," to be celebrated on Thursday, November 24.
We are closed for business on Thanksgiving, but will be open for Black Friday at 8:00am. Ready for our holiday shoppers with the latest in holiday decor. Let us help you make your holidays a magical one.
Please view and print the following articles below for your reference.

Getting Ready for Winter
---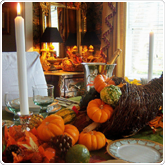 Thanksgiving Decor
Add spice to your Thanksgiving table, add warmth to your fireplace mantle, and add seasonal charm to your entire home with our collection of festive Thanksgiving decor. From holiday accents to holiday centerpieces, we are sure to have something to help brighten your Thanksgiving.
---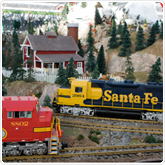 Model Train Display
Yes! Our Model Train Display will be open for the Holiday Season on November 23rd at 10:00am, until December 31st. Call us or visit our website for train display hours.
---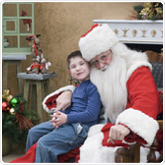 Holiday Family Fun
Thanksgiving time also kicks off our Holiday Family Fun every weekend from 11:00-4:00pm. Featuring carnival rides, arts & crafts, Santa Claus, our Holiday Dancing Light Show, special visitors, events and more. Visit our Seasonal Events page on our website for more information.