Labor Day - Monday September 7th, 2015
Labor Day is an American Federal holiday observed on the first Monday in September that celebrates the economic and social contributions of workers. This holiday as well is regarded as a day of rest and parties. It also marks the official end of summer. Families usually take their last vacations and get the kids ready for back to school. But for us, it is still a great time of the year for barbecue's and to work in the yard and plant trees and shrubs. Our store hours are shortened for the day, please call or go to our website for our hours of operation for Labor Day.
---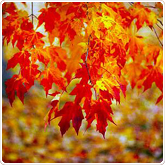 Fall Trees & Shrubs
Fall is an ideal season for planting trees, shrubs and other assorted plants! Besides being able to pick out your plants by the fall color they produce, planting in the fall enables the root system to grow before the hot summer weather returns. September through November is the best time for tree planting. So get outside and enjoy a little digging this Labor Day!
---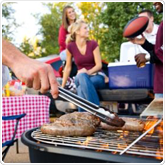 Grills
Labor Day is the ideal holiday for enjoying a backyard barbecue! And what is a barbecue without a grill? At the Garden Factory® we offer a large selection of grills that are perfect for searing, roasting, charring and smoking. We have the grill you need to celebrate the end of summer with your family and friends!