Independence Day - Tuesday, July 4th, 2017
The "4th of July" is a Federal holiday in the United States commemorating the adoption of the declaration of Independence on July 4, 1776, declaring independence from the Kingdom of Great Britain. Since this is a Federal Holiday, Banks, Post Offices and Federal institutions are closed. The "4th of July" is associated with fireworks, picnics, parades, BBQ's, carnivals, fairs, concerts, baseball games, family reunions and more. It is also a day to wear red, white and blue, the colors of the American flag.
We traditionally have been closed on Independence Day to spend time with our families. If you are planning a visit, it is best to call for our store hours or visit our website for current hours of operation.
---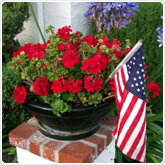 Patriotic Container Gardens
Choose from ready made potted arrangements, or pick your own to have potted on the premises free of charge.
---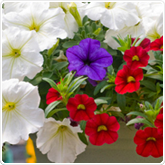 Red, White & Blue Hanging Baskets
Grown right here in our greenhouses!
---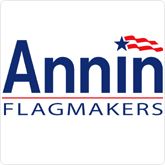 Traditional U.S. Flags
A variety of high quality Annin brand flags, patriotic bunting and mounting supplies.