Christmas Trees
Please view and print the following articles below for your reference.

Fresh Cut Trees

Plantable Christmas Trees
---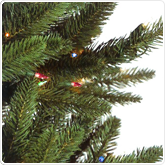 Fresh Cut Christmas Trees
We like to make your Christmas tree shopping as easy as possible. Come browse our fresh tree section inside the flower mall, see an associate who will give you a tag for the tree chosen, then continue on your shopping. Once you check out, drive up and our employees will bring out your tree - with a fresh cut, drilled if requested, and bailled. We will even supply the twine to hold the tree tight on your car for the ride home! Fresh cut trees will be in the week of Thanksgiving.
---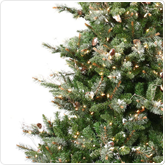 Artificial Christmas Trees
All Artificial Trees on sale now!!! See store for details. Sizes 7.5' and up. Outrageous prices!
---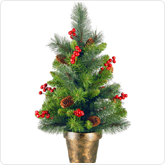 Potted Christmas Trees
Looking for a tree you can decorate for the holidays, and then plant outside when Christmas is over? We have Alberta Spruce and Blue Spruce in various sizes. Be sure to see an employee for advice on how to care for your tree to ensure it lasts through the season.